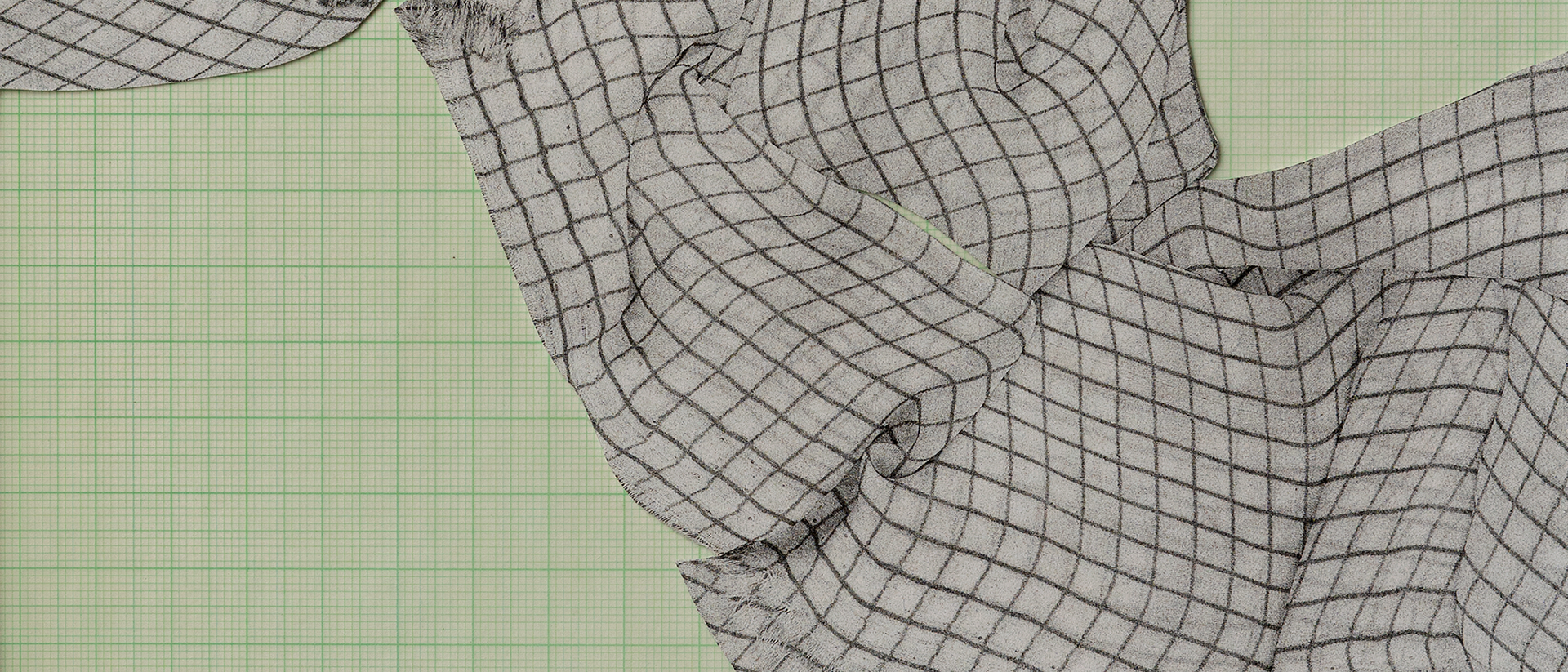 Exploro la retícula como superficie convertida en forma; a través de movimientos sobre sí misma, construcciones con plegado o desde su propia materialidad. Pienso con ella la levedad y complejidad, el transito y el tiempo. Repliegues, continua el trabajo de dibujo expandido desarrollado durante varios años en el proyecto Despliegues y profundiza -en tiempos de introspección y replegarse- algunos aspectos de superposición, densidad y temporalidad del proceso de dibujo a mano alzada y digital. Es un proyecto de dibujo expandido desde la imagen, su oficio y tiempo.
This proyect explore the grid as surface that is turned in form; making movements on itself, constructions by folding or though its own materiality. I think with the grid the mildness and complexity, the traffic and the time.
Repliegues
, continues the expanded drawing work developed over several years in
Despliegues
 project and deepens - in pandemic times of introspection and retreating - some aspects of superposition, density and temporality of the freehand and digital drawing process. It´s a expanded drawing project around the image, craft and time.

Repliegues 1
Dibujo digital  
100 X 25 cm
2020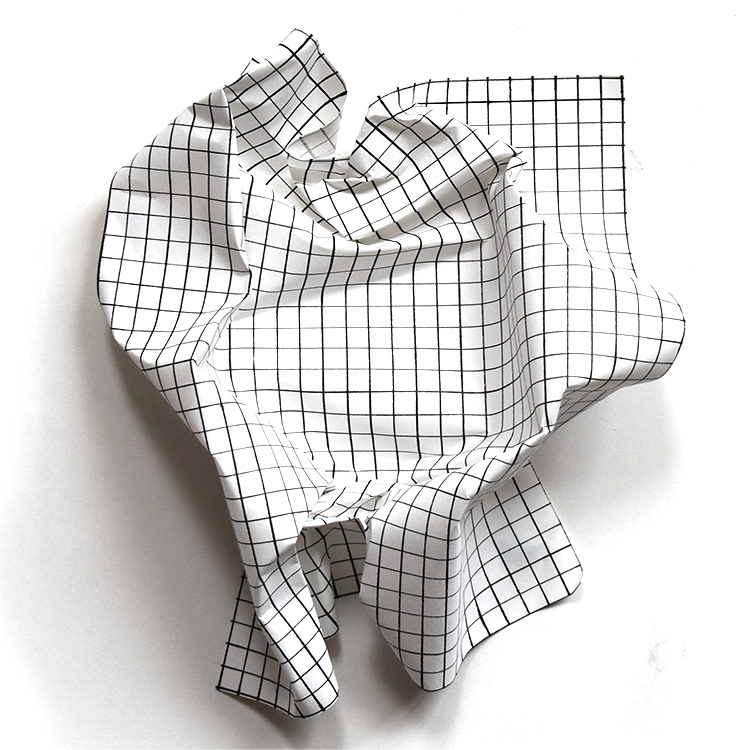 Repliegues 2 
Dibujo digital  
100 X 25 cm
2020

Repliegues 3
Rapidografo sobre papel
100 X 25 cm 
2020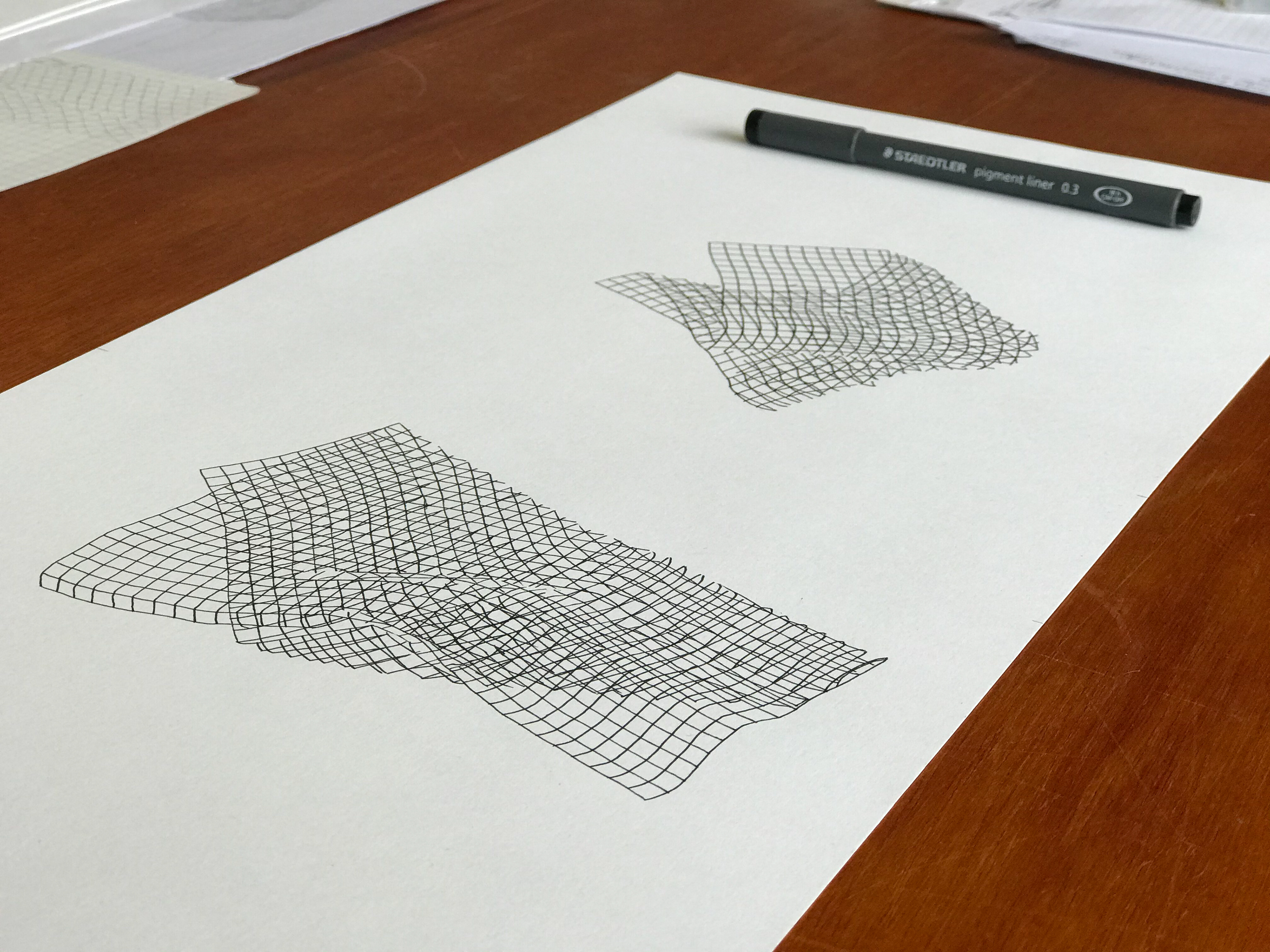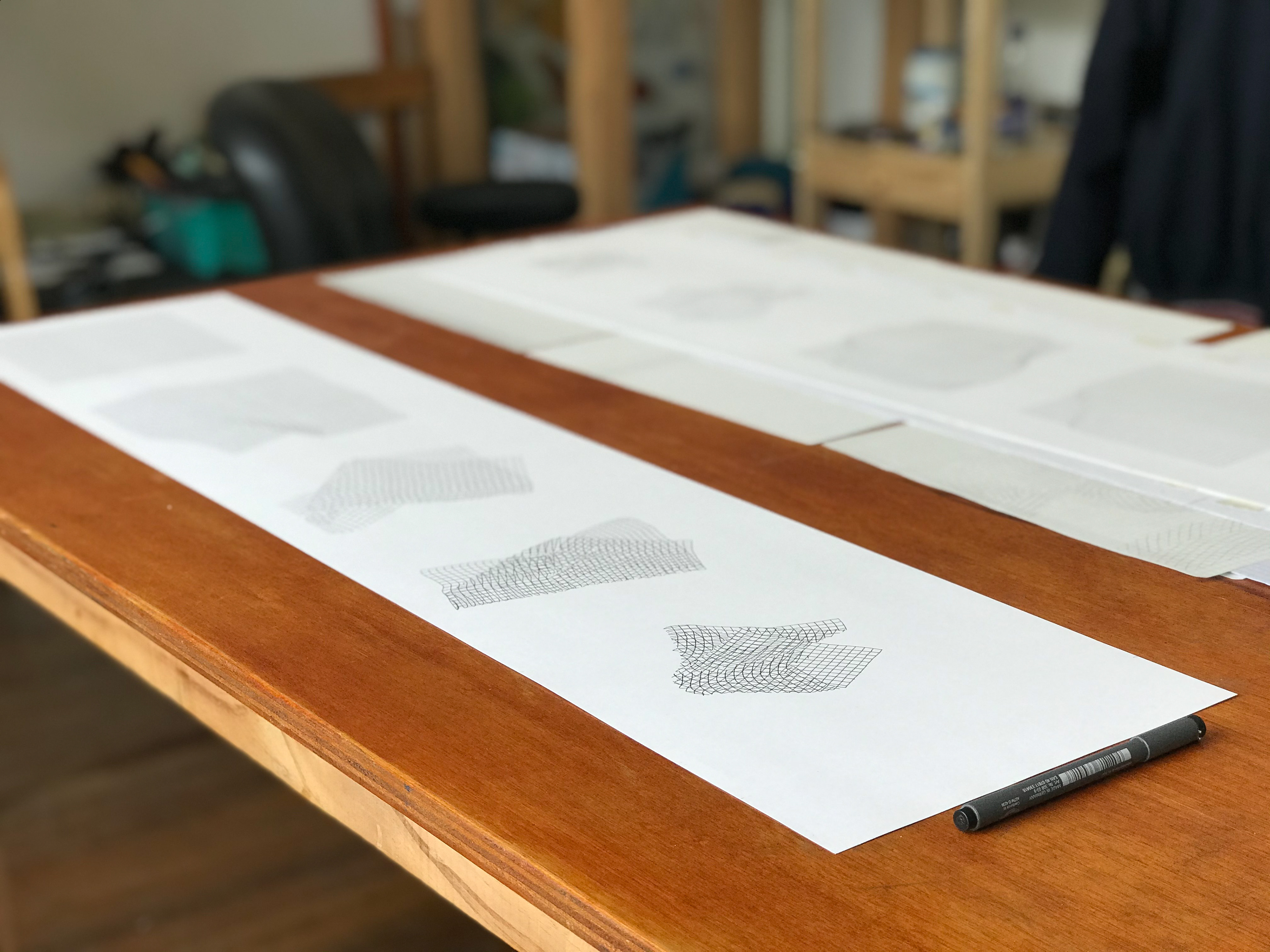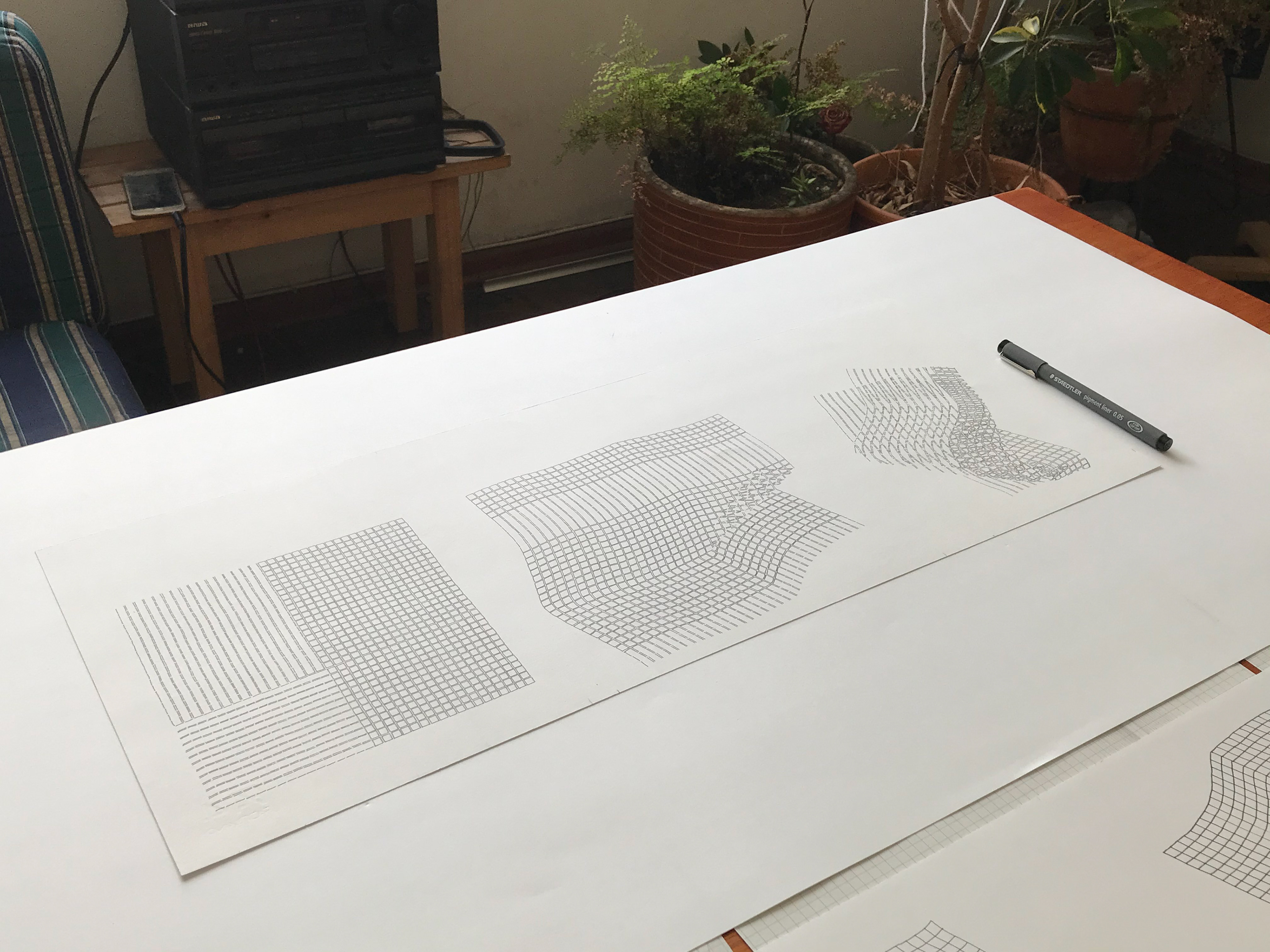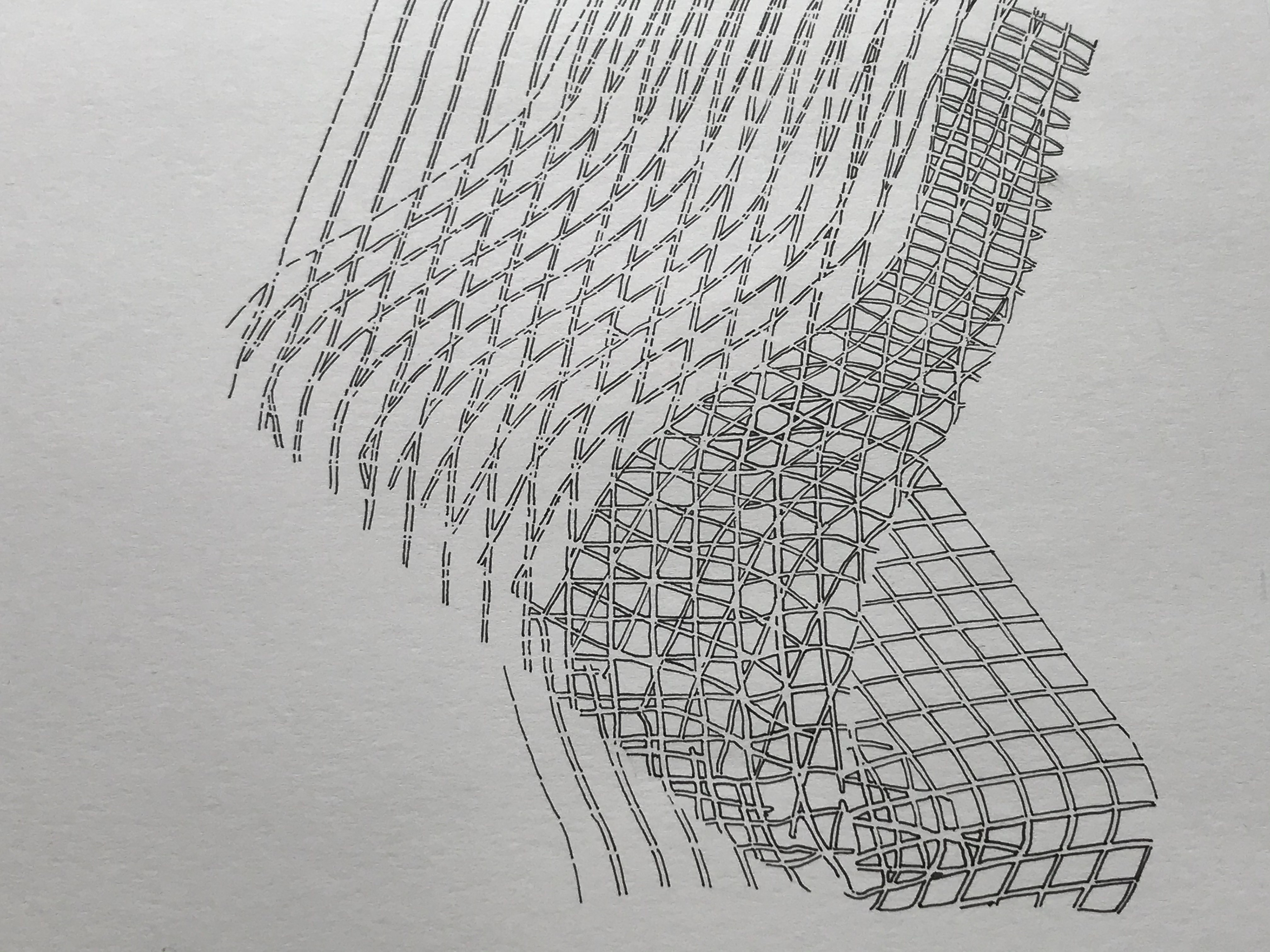 Repliegues 4
Lápiz sobre papel 
64 X 35 cm
2020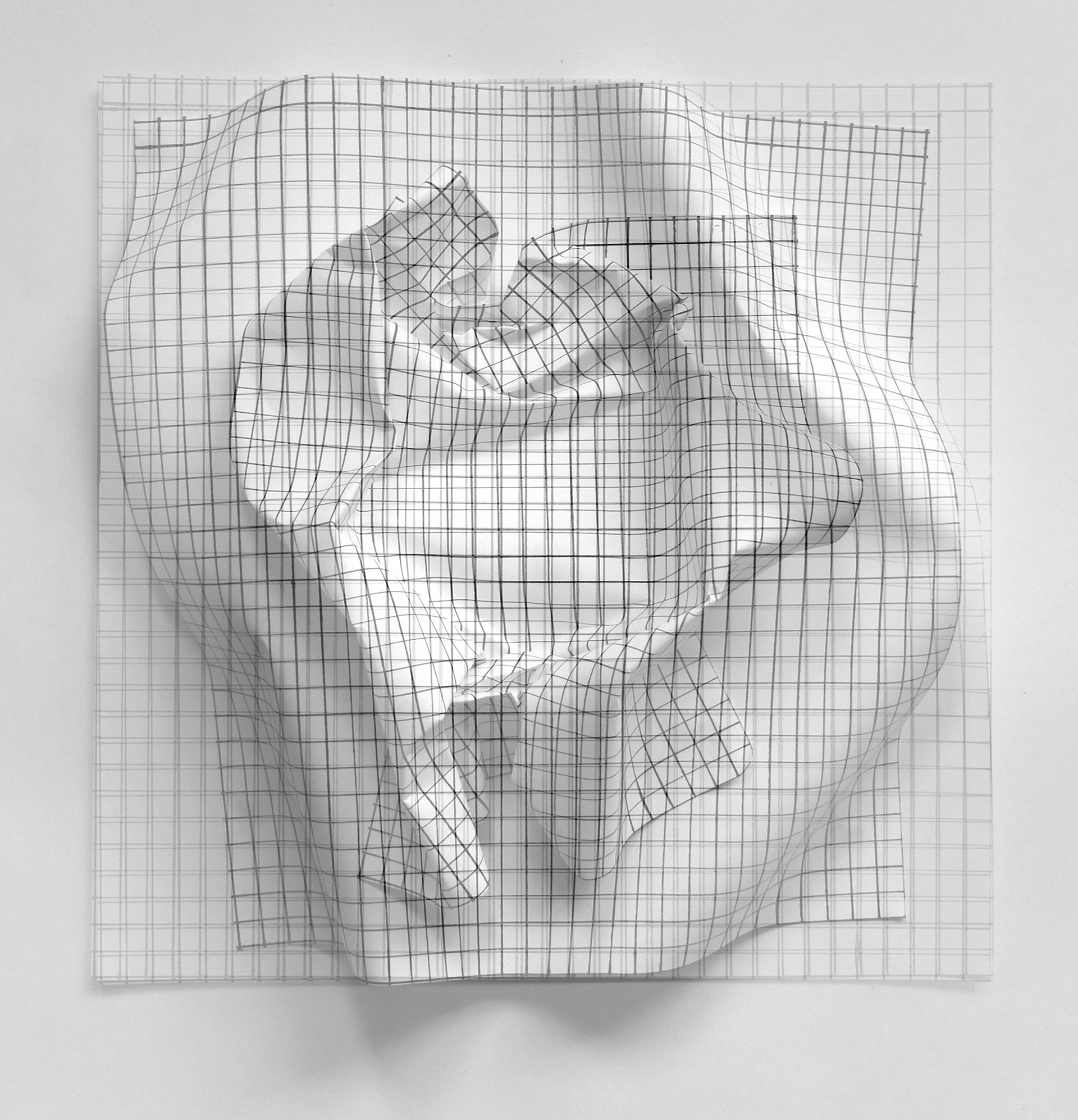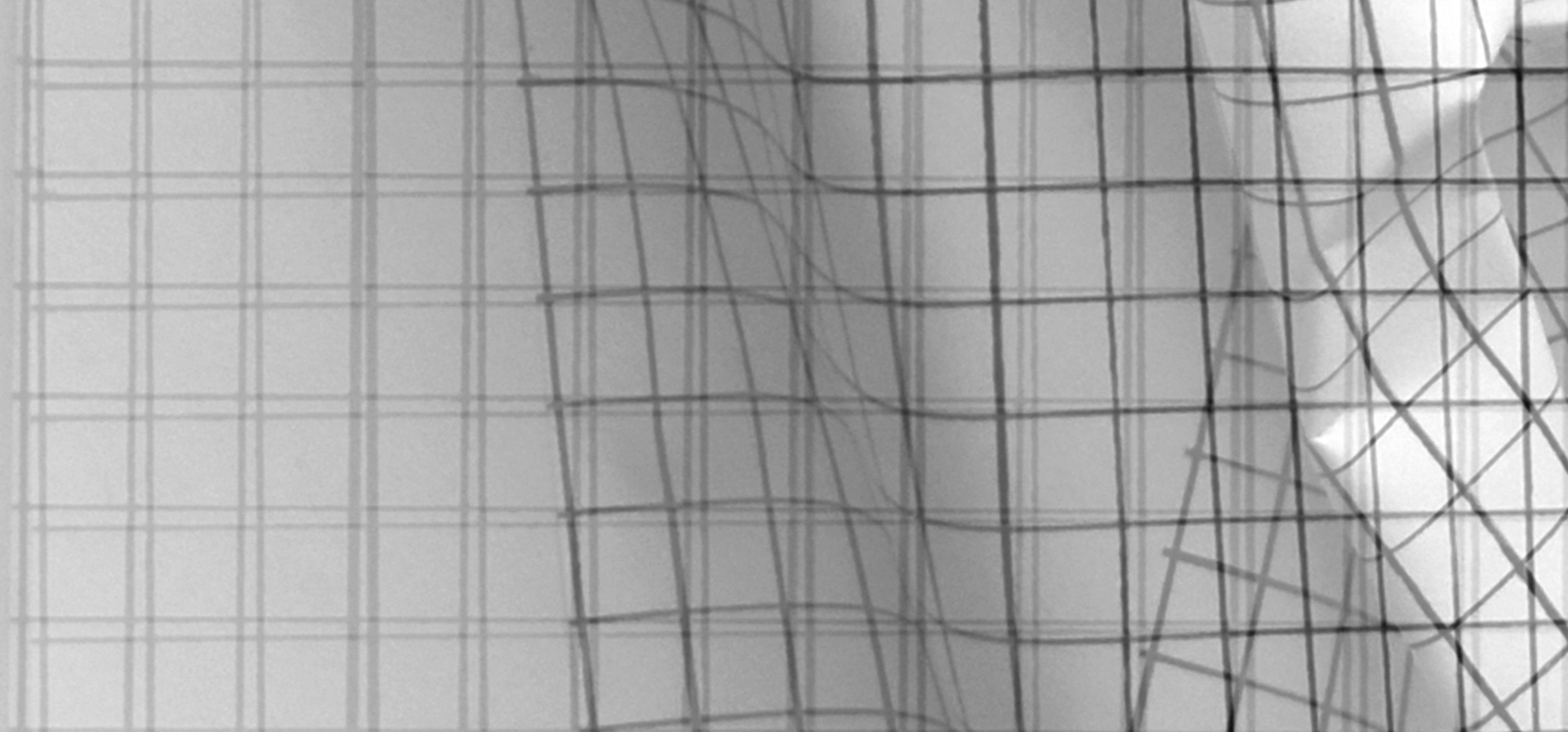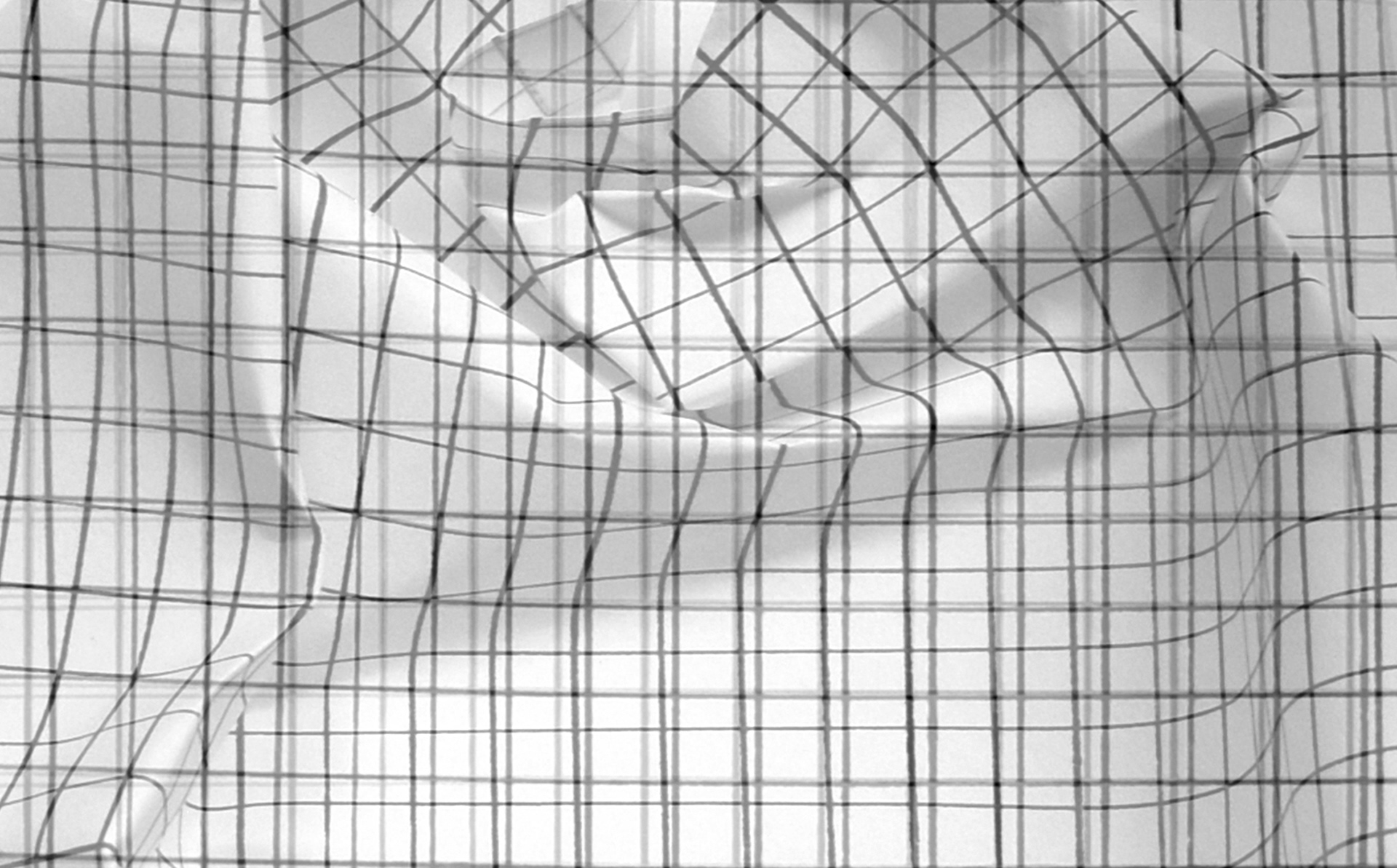 Repliegues 5
Dibujo digital 
50 X 50 cm
2020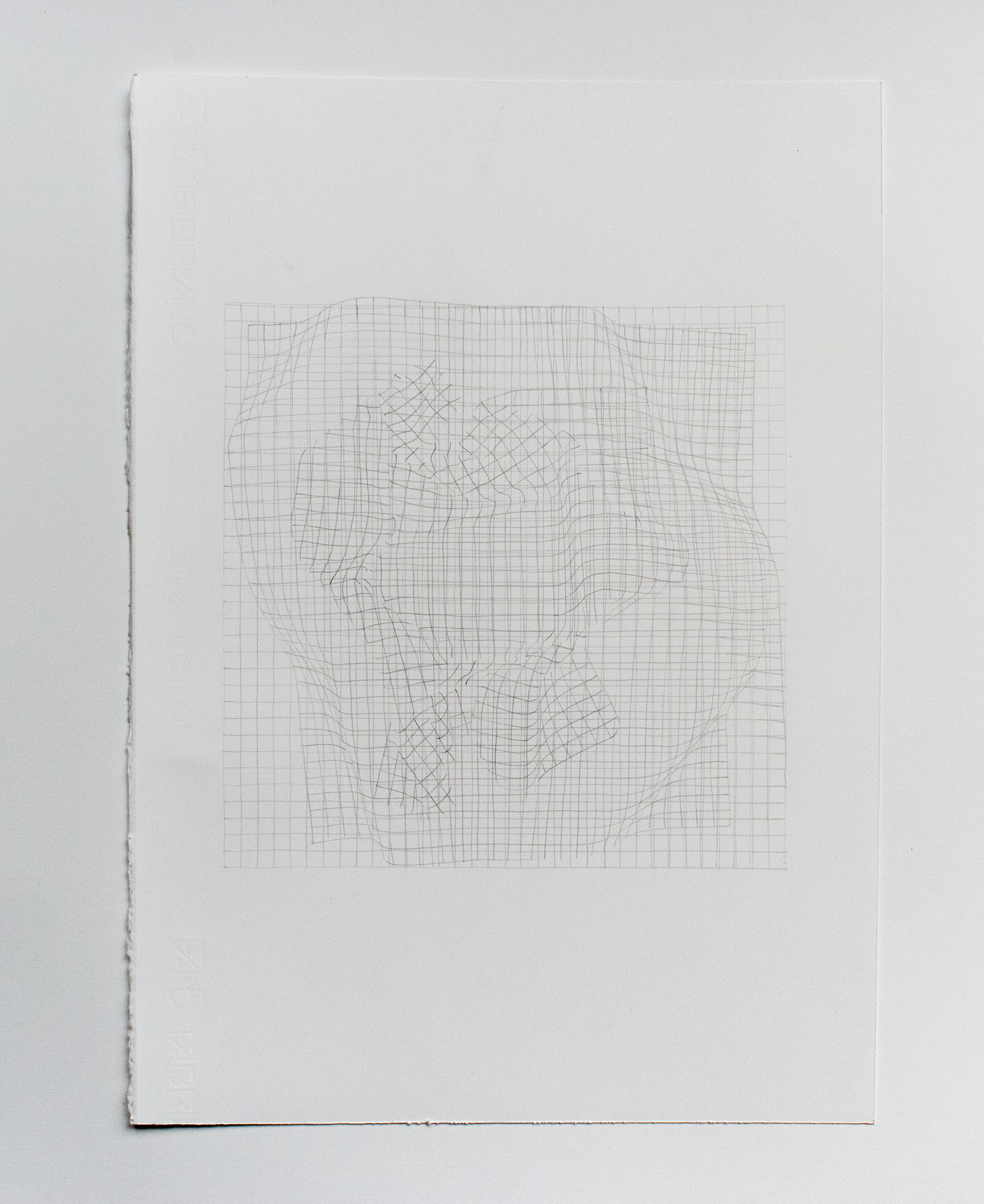 Repliegues 11
Lápiz sobre papel 
50 X 65 cm
2020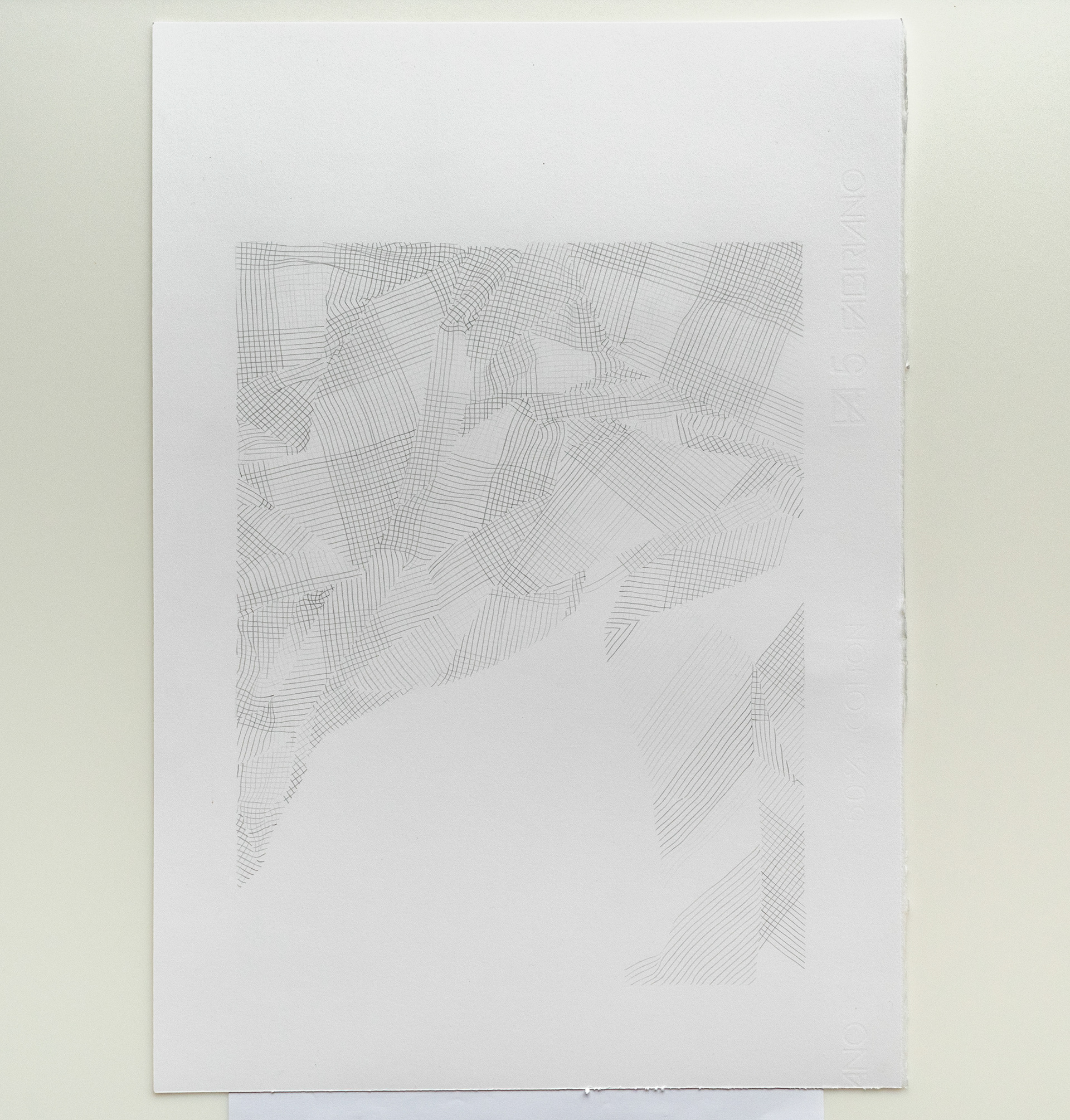 Repliegues 6
Lápiz sobre papel 
50 X 65 cm
2020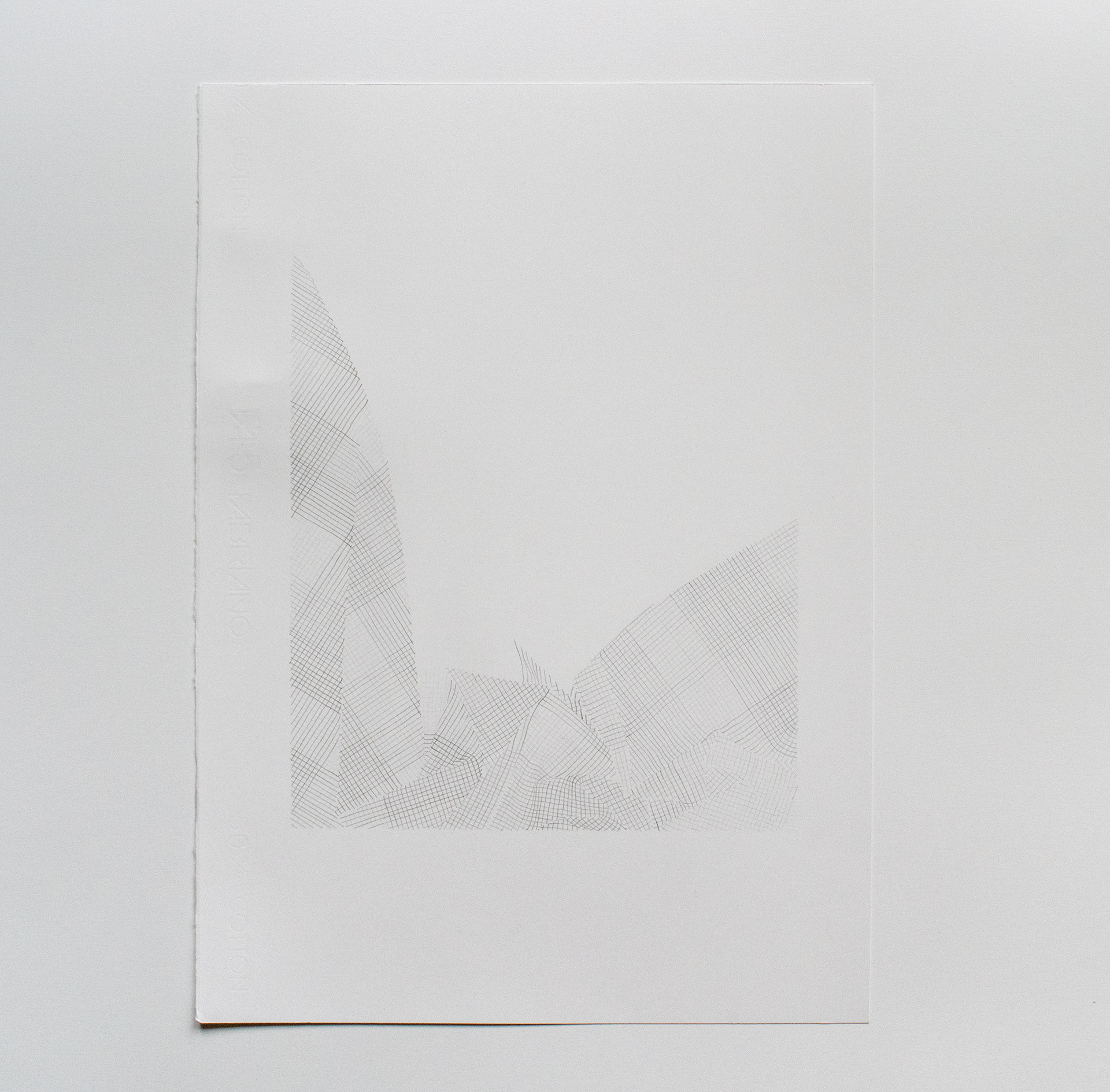 Repliegues 12 
Lápiz sobre papel 
50 X 65 cm
2020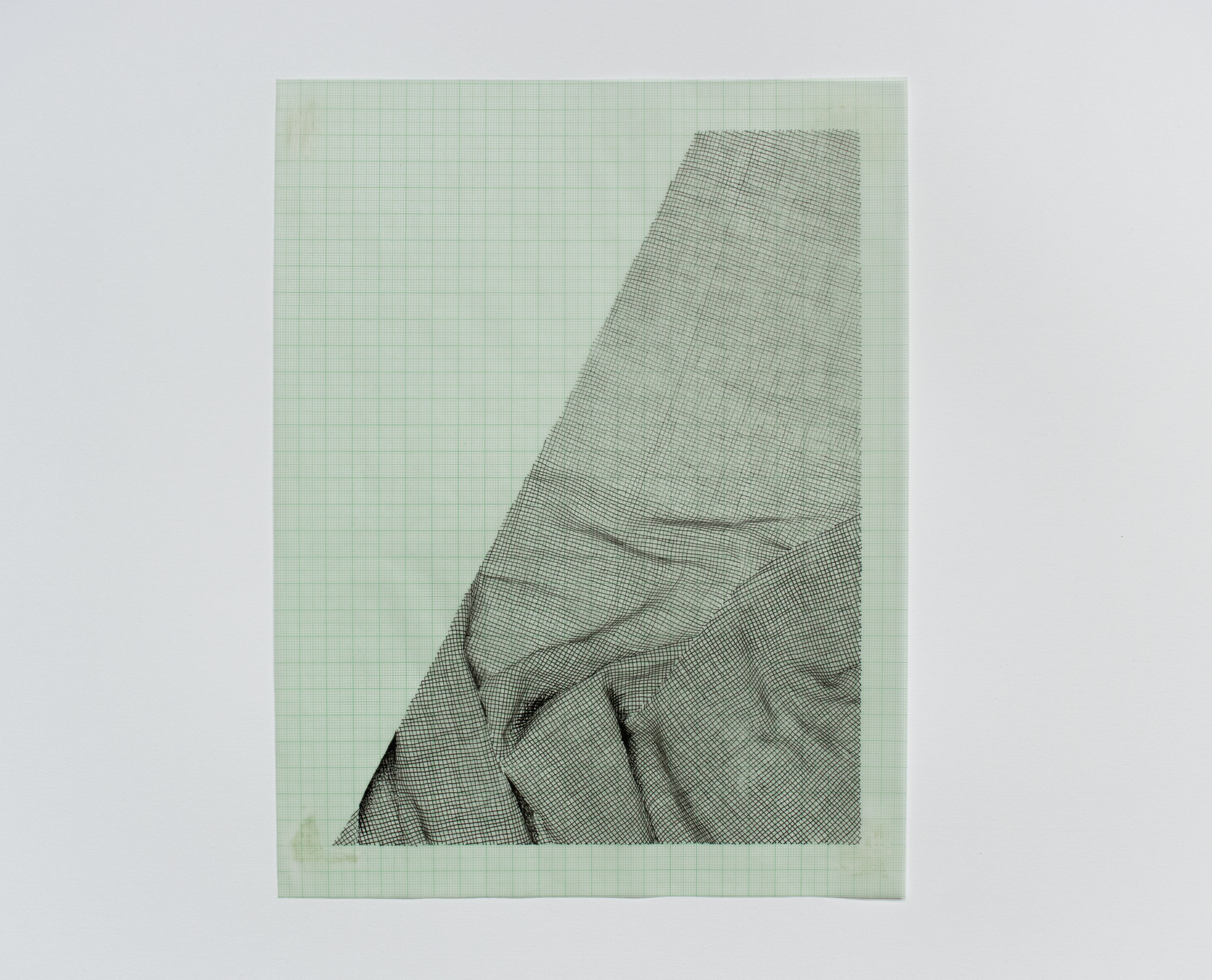 Repliegues 9
Rapidógrafo sobre papel  
37 X 41 cm
2020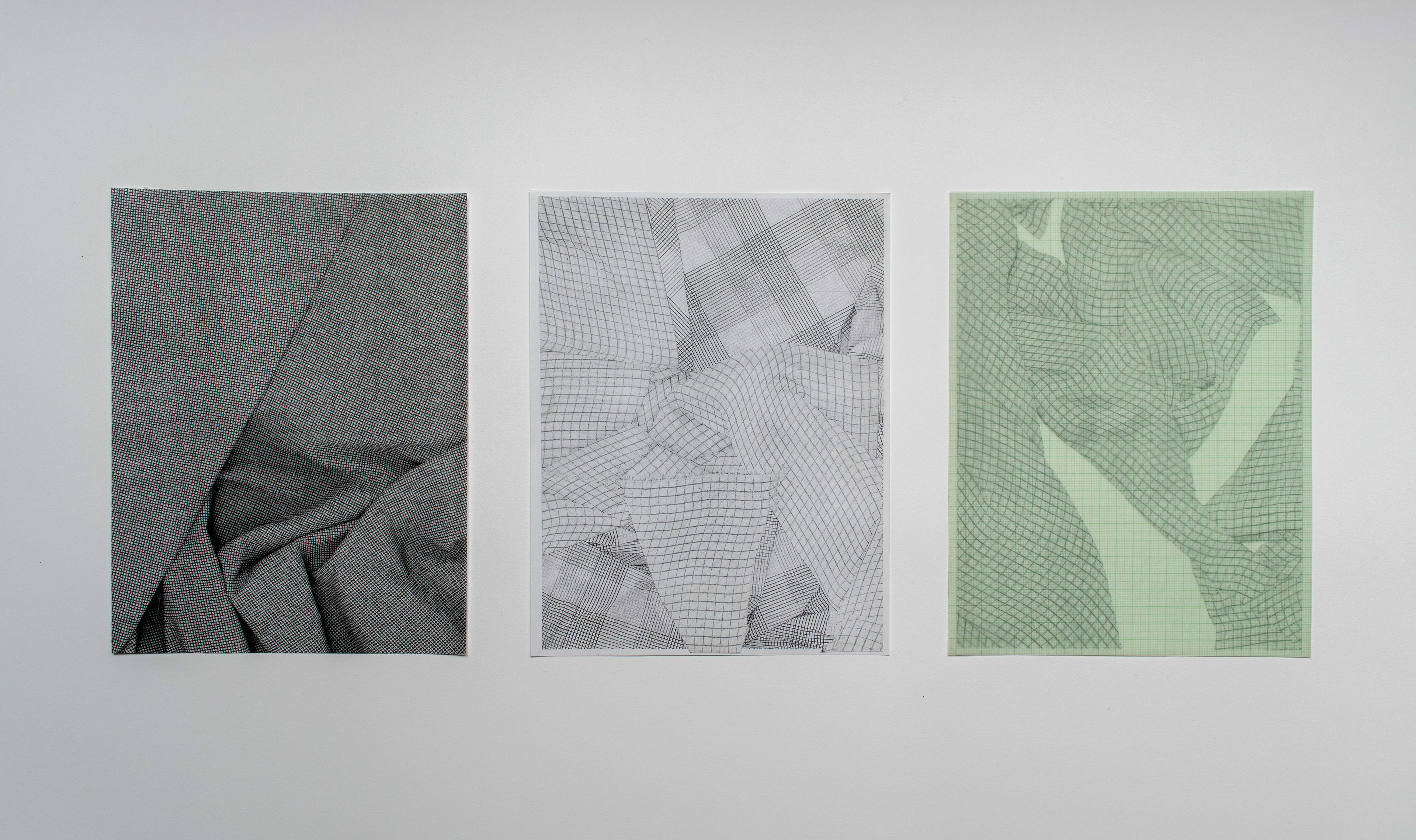 Repliegues 10
Collage  
70 X 50 cm
2020

Repliegues 15
Tinta sobre papel  
25 X 100 cm
2020